It's back to school time and even though the children are starting back to their studies, the whole family makes a shift in the rhythm of the days as we move into fall. We all get more focused and on task. 
Don't let your prayer life slip. 
We have everything you need to stay in task, organized and focused. 
Need a plan?
Resources? 
Done-for-you solutions for holiness? 
✅Check, check and check.
Here is how you can get focused and organized this fall (and beyond). 
We have designed something for ALL ages - yes from toddlers to teens and adults too!
SUMMER INTO FALL ROUNDUP with IamHis365
In order of age appropriateness =)
Ages 3+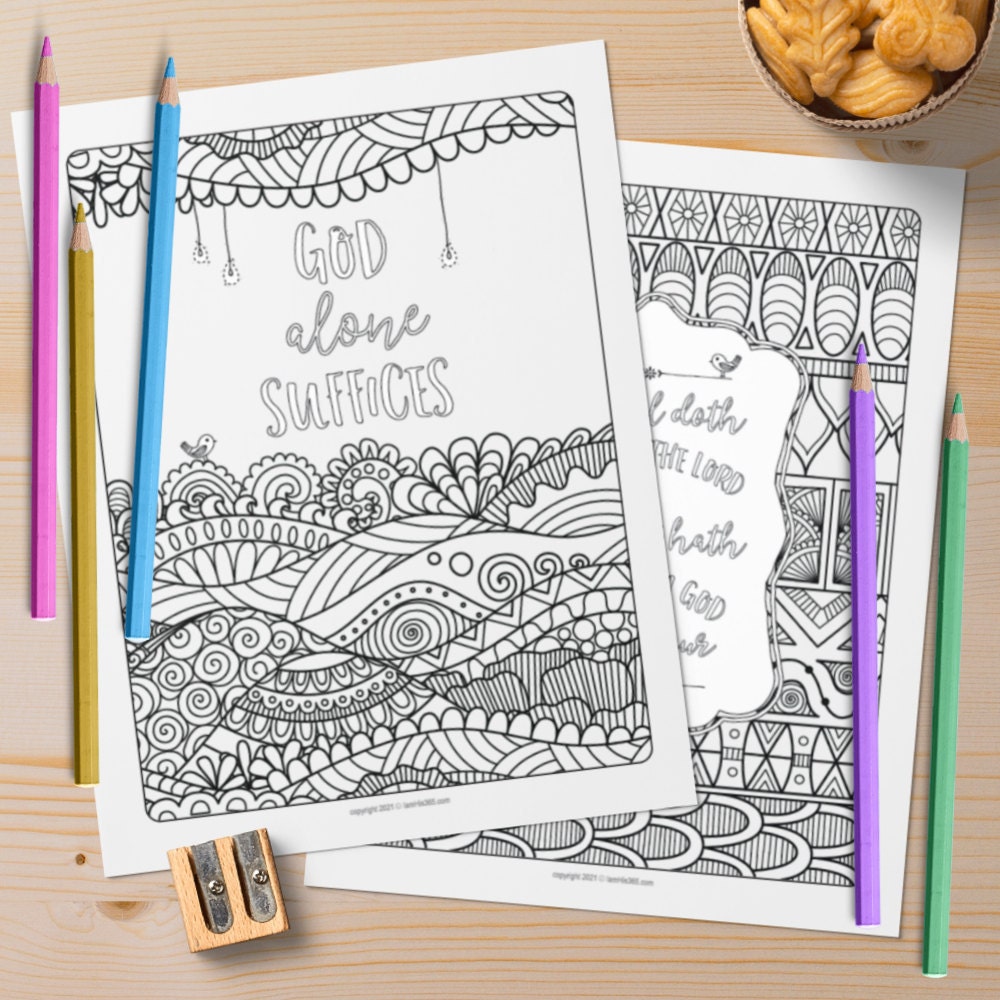 Get instant access to 10 new Coloring Pages every month. Simply Click, Print & Color!
Professionally Designed One-of-a-kind designs you won't see anywhere else.
100% Catholic All of our products are always 100% guaranteed true to Tradition and Scripture.
Thoughtful and Edifying Encouragement cards make for a thoughtful gift to lift anyone's spirit.
Ages 3+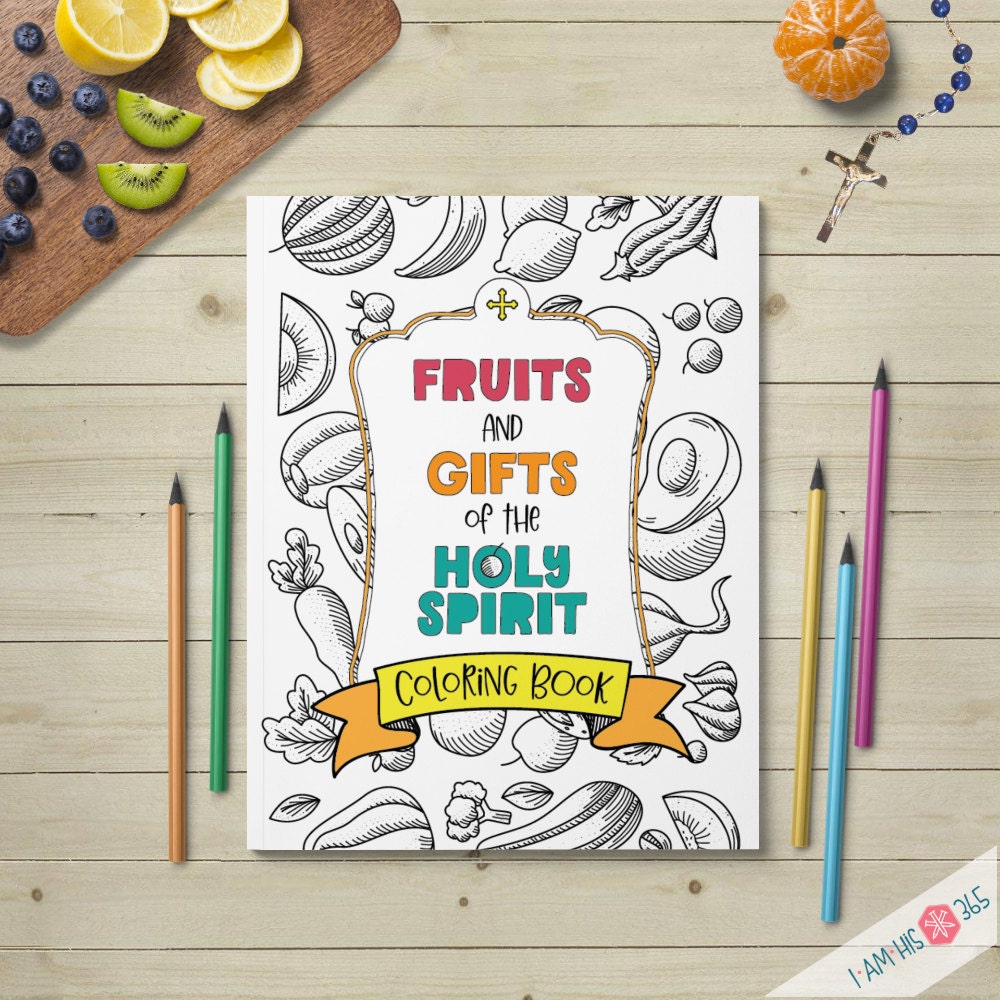 This series of 5 coloring books is exclusively Catholic. Pages include:
 quotes from the Saints, 
traditional Catholic prayers, 
edifying and faithful imagery, 
and creatively designed patterns. 
Each book is lovingly designed by IamHis365 with the mission of keeping you on the narrow path to heaven while helping you grow in faith, hope and love through creative expression. 
Ages 6+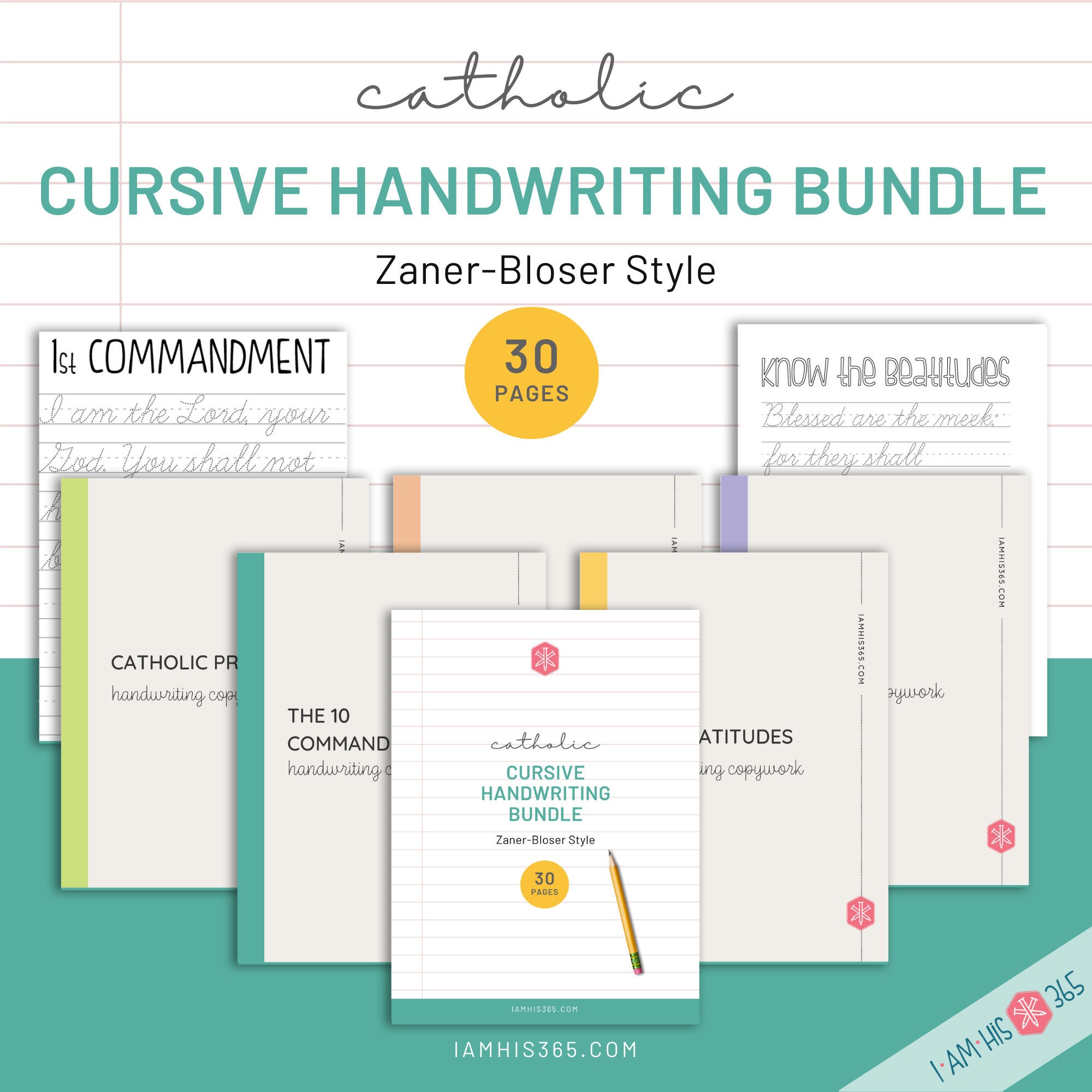 This jumbo bundle of all our cursive Catholic handwriting practice pages includes full-size pages of cursive copy work for:
8 Pages of the Beatitudes from Matthew 5, from the beginning of the Sermon on the Mount.
11 Pages of edifying and memorable quotes from the Saints about the faith, virtue and our relationship with God.
6 basic Catholic prayers all children should know (Our Father, Hail Mary, Glory Be, Hail Holy Queen, St. Michael Prayer, Fatima Prayer)
12 copy work pages includes cursive worksheets for 12 Christian virtues
10 pages of the 10 Commandments 
ALL AGES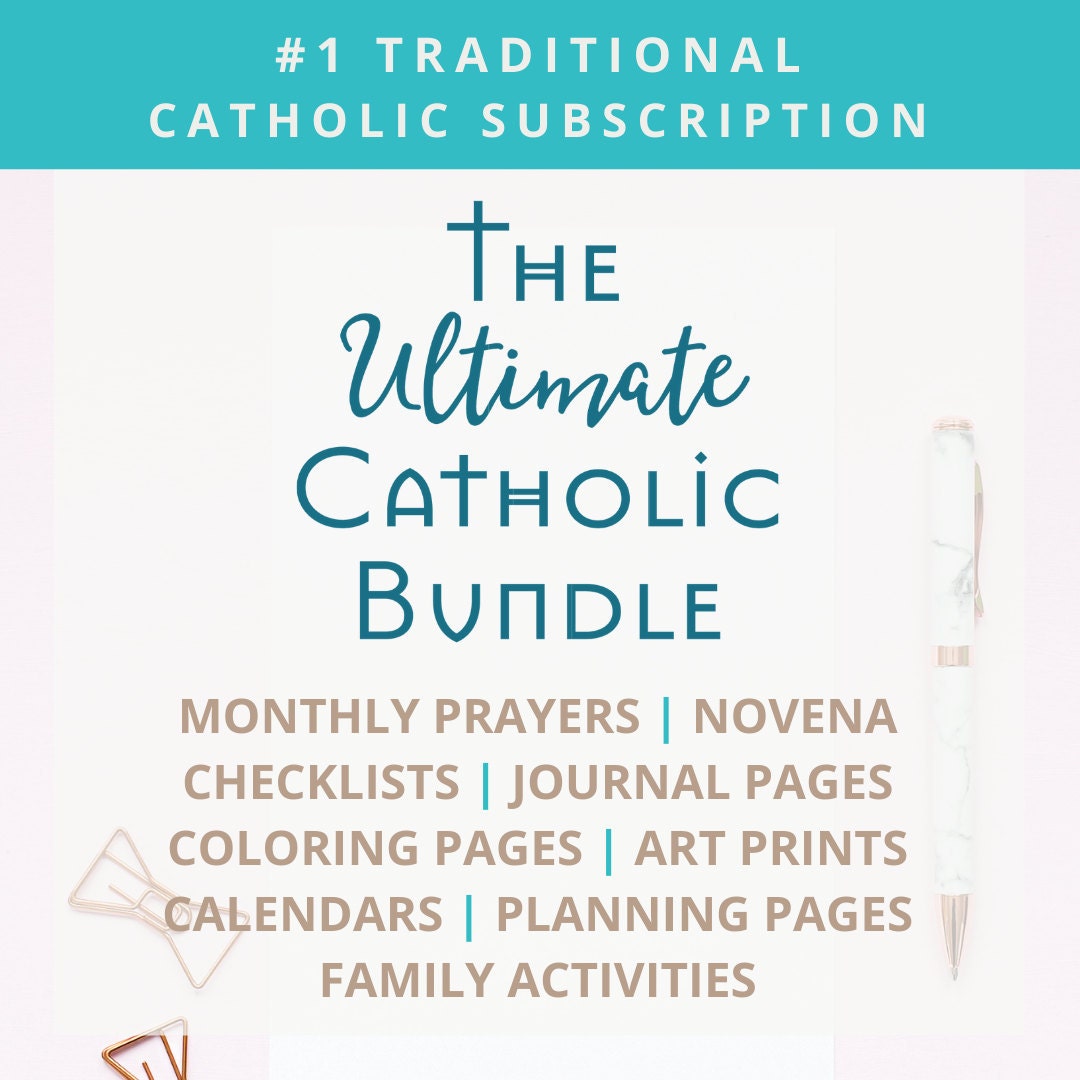 Strengthen your Family's Faith - in Under 30 Days...without stress or overwhelm.. With over 30 printable pages each month, see what 100s of traditional Catholic families are raving about!
New Each Month​ ; Always be up to date with the month's dedications and prayers. Each bundle is released on the 20th for the next month.
100% Catholic : Every thing we design is 100% authentically Catholic, in line with the traditional teachings of the Church and the 1962 calendar.
Easy to print PDF files - organized in a way to simply select what you need at the moment, click and print. Easy as 1-2-3.
Great for All Families : Perfect for all size families and all ages. The bundle is designed in a way for you to use all the pages specific to your family needs.
Ages: Teen - Adult
* RECENTLY LISTED AS A PROJECT WITH THE EUCHARISTIC EDUCATION TASK FORCE BY THE CARDINAL NEWMAN SOCIETY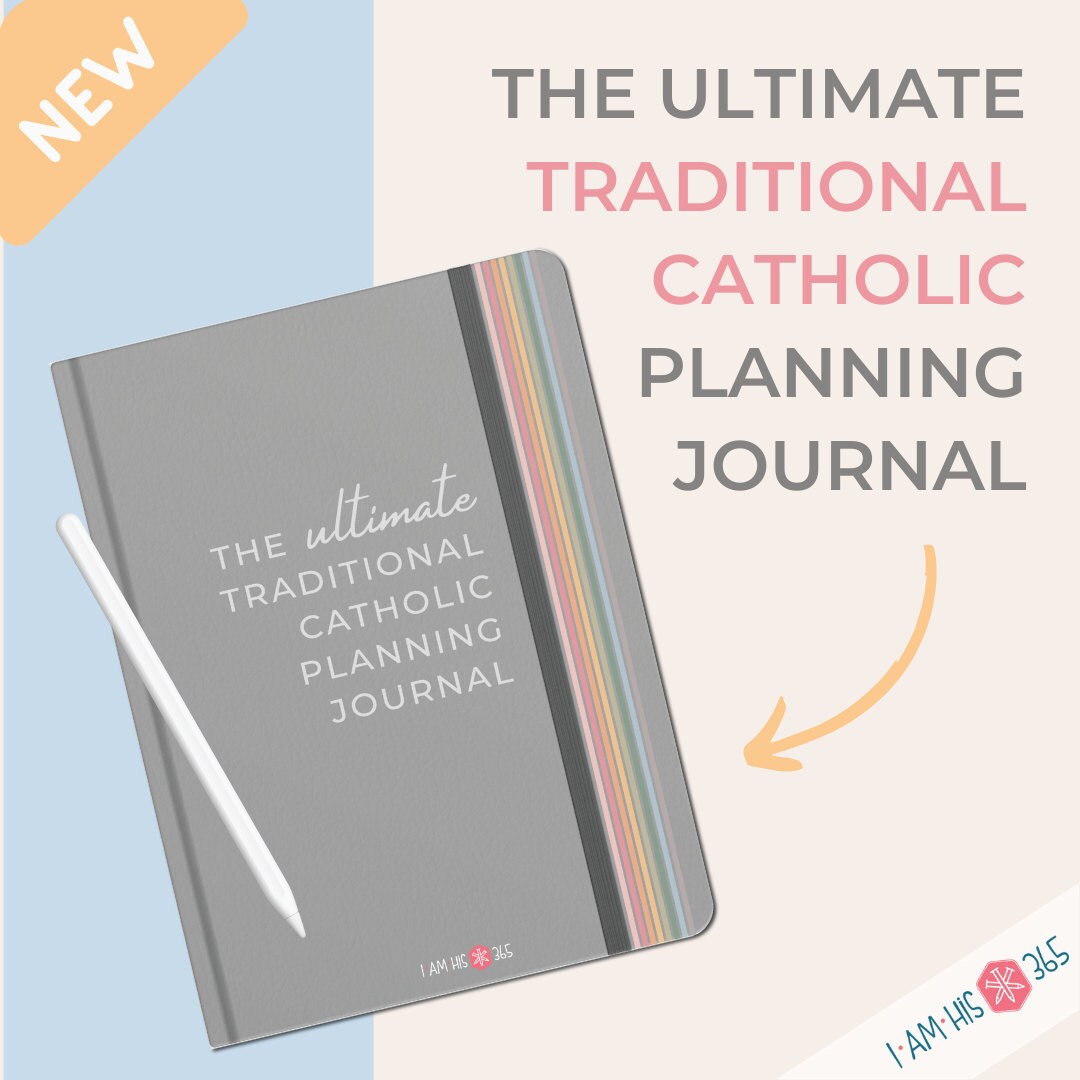 is based on the 1962 liturgical calendar guides you through every day of the year. 
This digital planning journal is unlike any you have seen before and will help you:
Organize your Catholic days: With planning pages and prayers for everything you need for the entire liturgical year.
Stay Focused and Thoughtful: With prayer, planning and journal pages as well as additional resource links to valuable Catholic resources online
Grow in Holiness: Living your best life starts within. This prayerful planner is aimed at keeping you close to Our Lord, Our Lady and the Saints. 
Let's get organized this fall. We are here to help! 
Stop by IamHis365 Media to find precisely what you and your family need to stay on the narrow road to heaven.