In the realms of the Catholic faith, the month of October shimmers with a celestial radiance. It is a time when the heart of the faithful is set ablaze with devotion to the Holy Rosary. This month-long dedication is a testament to the enduring love of tradition and the power of faith.
The Holy Rosary, also known as the Dominican Rosary, is a form of prayer deeply rooted in the Catholic faith. It is a powerful tool that allows the faithful to meditate on the life, death, and resurrection of Jesus Christ. 
 "The Rosary is THE WEAPON." -St. Padre Pio 
The Rosary is a series of prayers, each one representing a bead on the Rosary. As the faithful recite these prayers, they are transported into a heavenly realm contemplating the mysteries of the faith.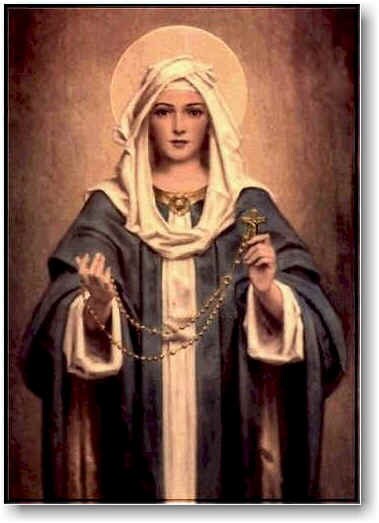 The month of October is dedicated to the Holy Rosary for several reasons. 
Firstly, it marks the anniversary of the Battle of Lepanto, a pivotal moment in history, where the Rosary was believed to have played a significant role in the victory of Christian armies over the Ottoman Turks. 
Secondly, it is a time when the faithful are encouraged to renew their devotion to Mary, the Mother of God, who is central to the Rosary prayers. Finally, it is a reminder of the importance of prayer and meditation in the Catholic faith, and how the Rosary can be a powerful tool for spiritual growth.
Throughout October, Catholic churches worldwide are adorned with beautiful floral arrangements and luminous candles as a tribute to the Holy Rosary. The faithful gather in prayer, reciting the Rosary together, and meditating on the mysteries of the faith. It is a time of deep spiritual reflection, where the heart is open to the divine, and the soul is nourished by the grace of God.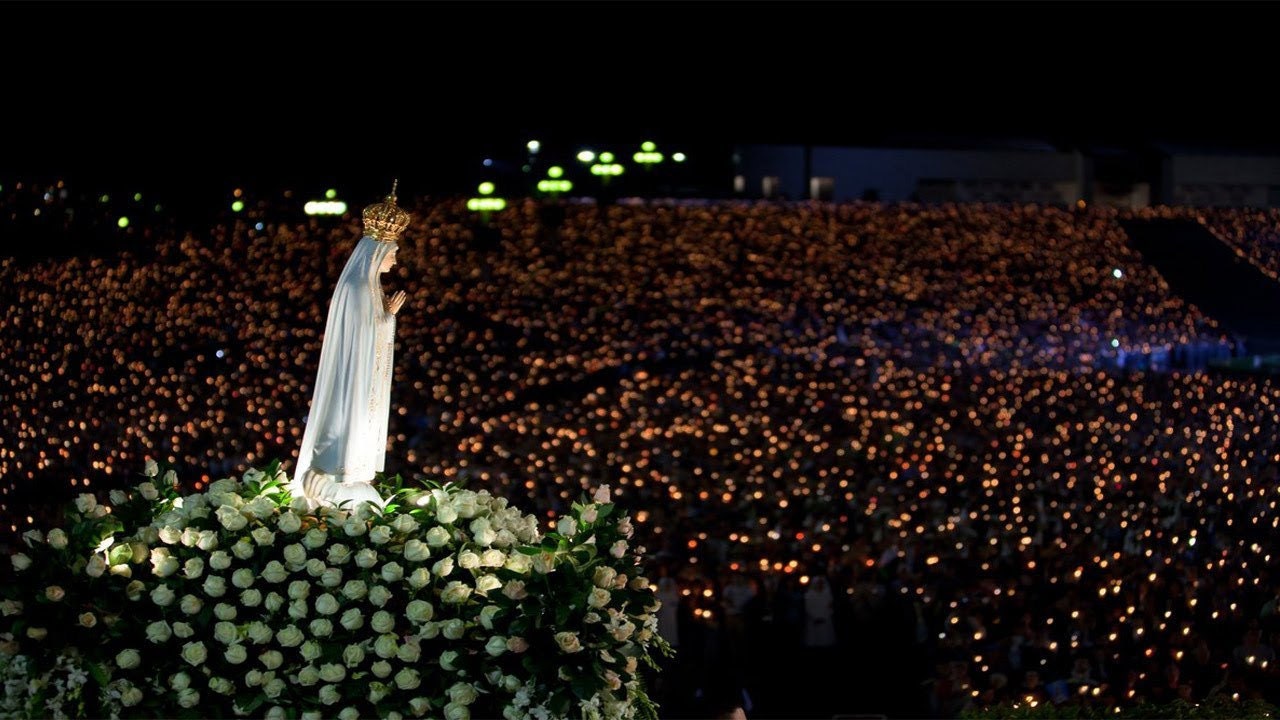 For the month of October, the faithful are called to renew their devotion to the Holy Rosary and deepen their spiritual connection with God. It is a reminder of the enduring power of tradition, the beauty of prayer, and the transformative nature of faith. 
"The rosary is the most powerful weapon to touch the Heart of Jesus, Our redeemer, who loves His Mother." -St. Louis Marie Grignion de Montfort 
Let us, therefore, embrace this month with open hearts and minds, and allow the Holy Rosary to lead us on a beautiful journey of spiritual growth and advancement.
...................................................................................................................
Now is a perfect time to begin the 54-Day Rosary Novena. If you need help, download our