It's almost May - the month dedicated to Mary, Our Blessed Mother. She is the ideal mother to aspire to, honor, and love. Honor her this month with a few extra prayers, maybe a little sacrifice, and, of course, the daily recitation of the Rosary.
For all the other mothers in your life, the gift of prayer is one that keeps on giving (literally...prayer is eternal). We have a great collection of gifts with wonderful ways to show your Catholic mother, sister, grandmother, or wife how much you appreciate her and the beauty of her vocation of motherhood!  
Here is a quick round-up of our best-selling INSTANT gifts to download, print and give to her for Mother's Day.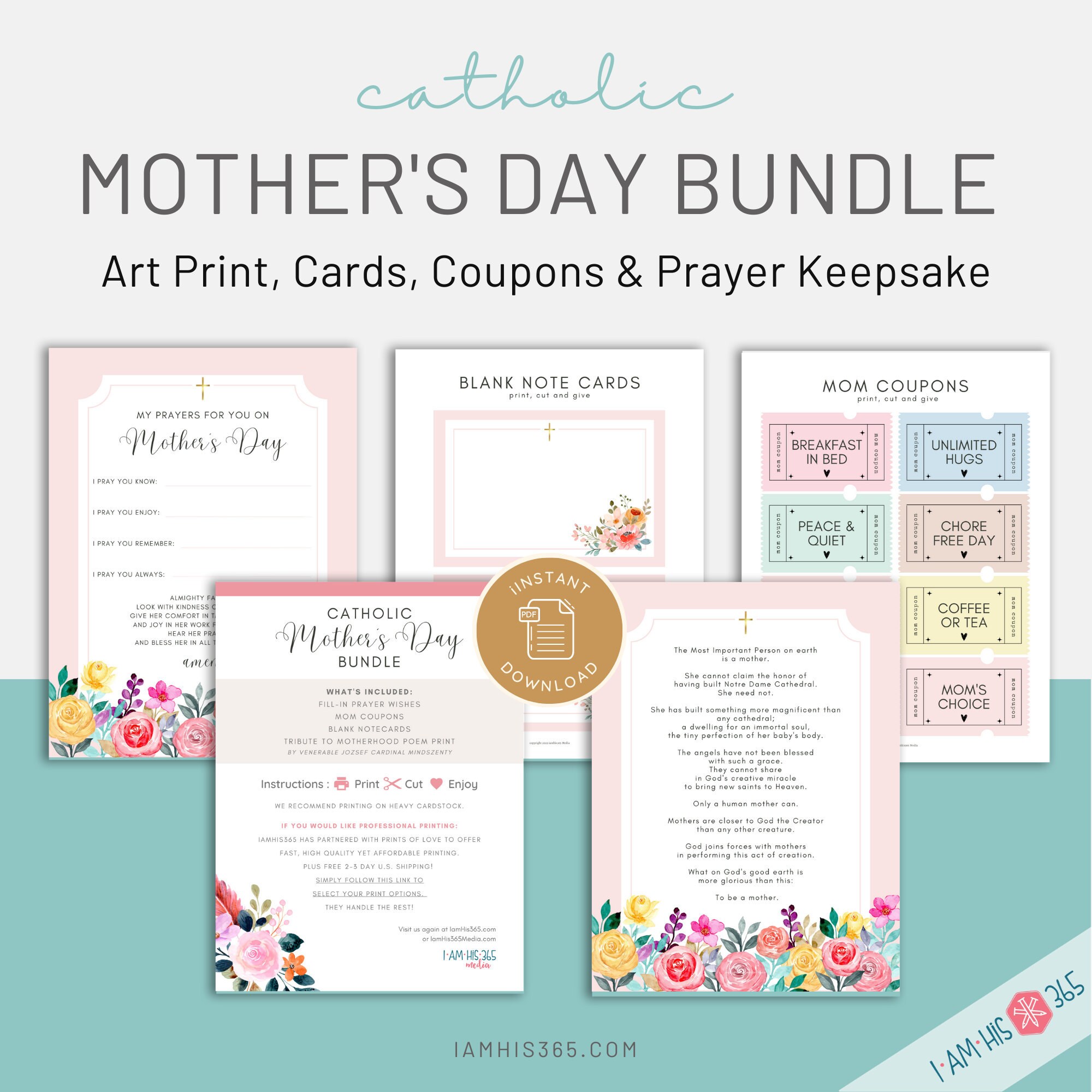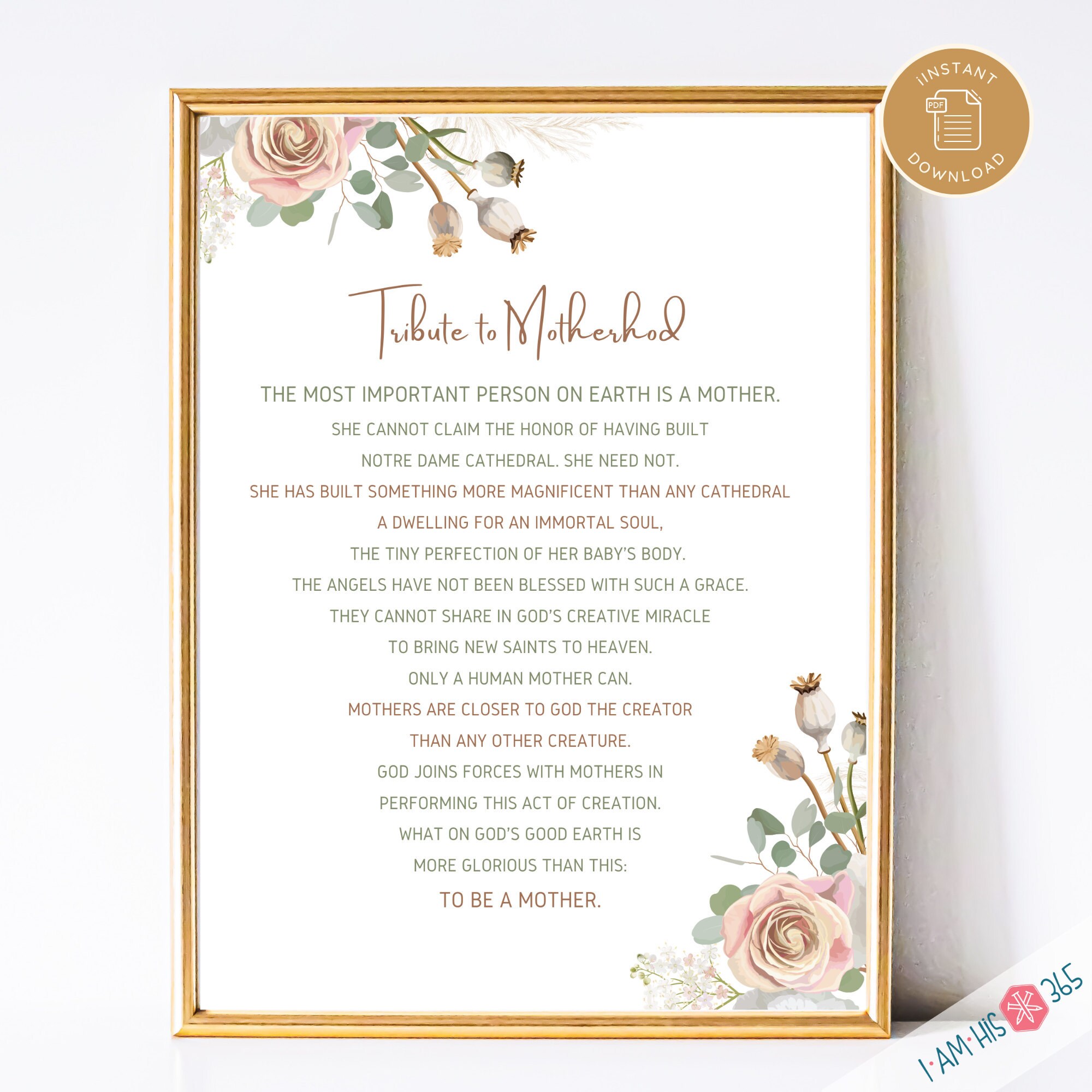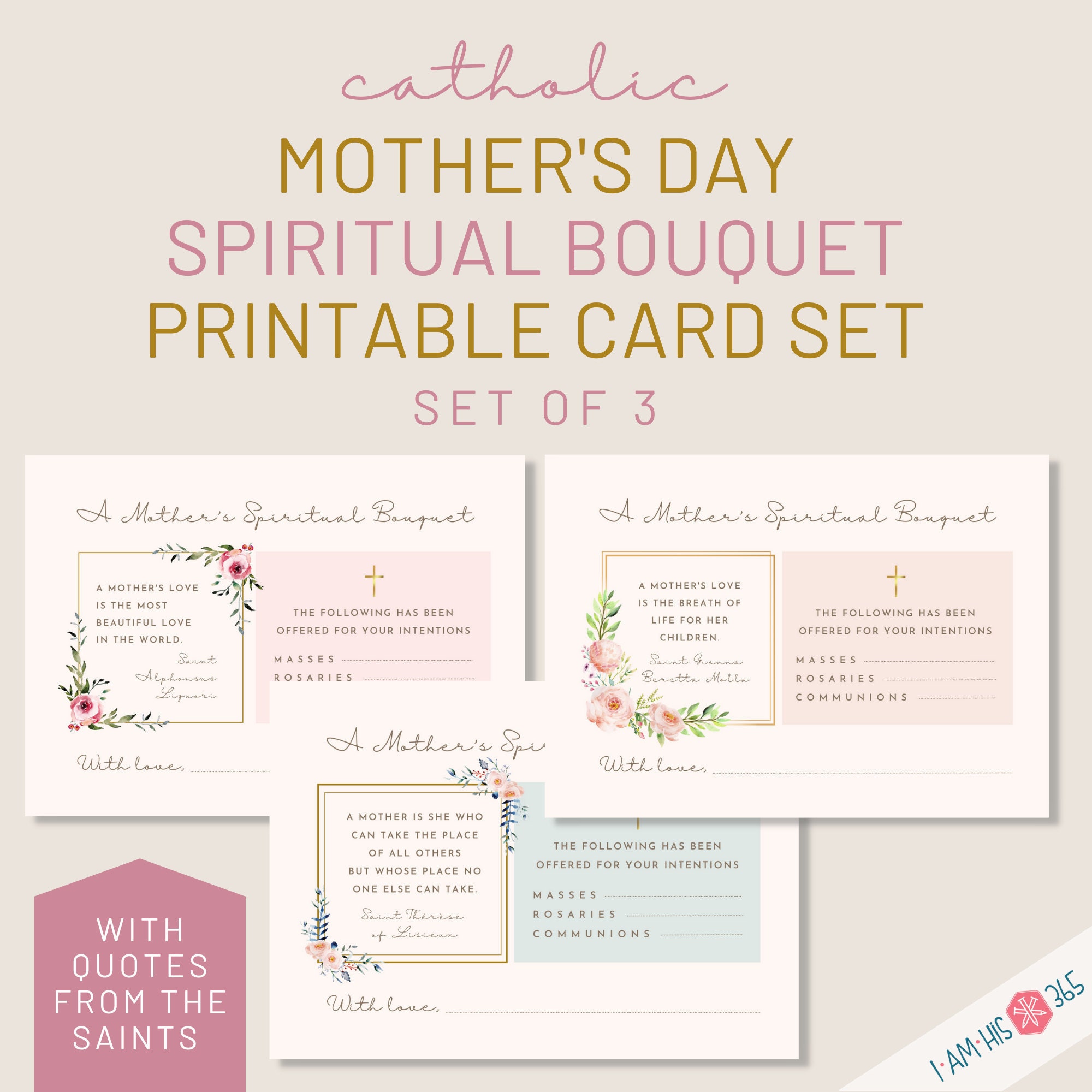 In the Catholic tradition, a spiritual bouquet is a heartfelt expression of faith and love, given to others through the offering of prayers and sacrifices. This beautiful gesture can take various forms, but it is commonly presented as a card that conveys the details of the prayers and sacrifices that have been offered on behalf of the recipient. By offering a spiritual bouquet, we, as Catholics, demonstrate our devotion to God and commitment to uplifting others through prayer and self-sacrifice. 
She is sure to love these thoughtful gifts that celebrate her motherhood and honor her in prayer. Stop buy and see the full collection here.