Are you looking to take your Catholic prayer life to the next level? Well, you're in luck, because I've got some great tips on how to do just that! 
It's all about getting organized. 
I know what you might be thinking: "Organized? That doesn't sound very spiritual." 
But trust me, having an organized daily prayer plan can be the key to elevating your Catholic prayer life.
Think about it - when you have a plan in place, you're more likely to make prayer a regular habit. And the more you pray, the closer you'll feel to God. 
Plus, having a set plan can help you stay focused and intentional during your prayer time.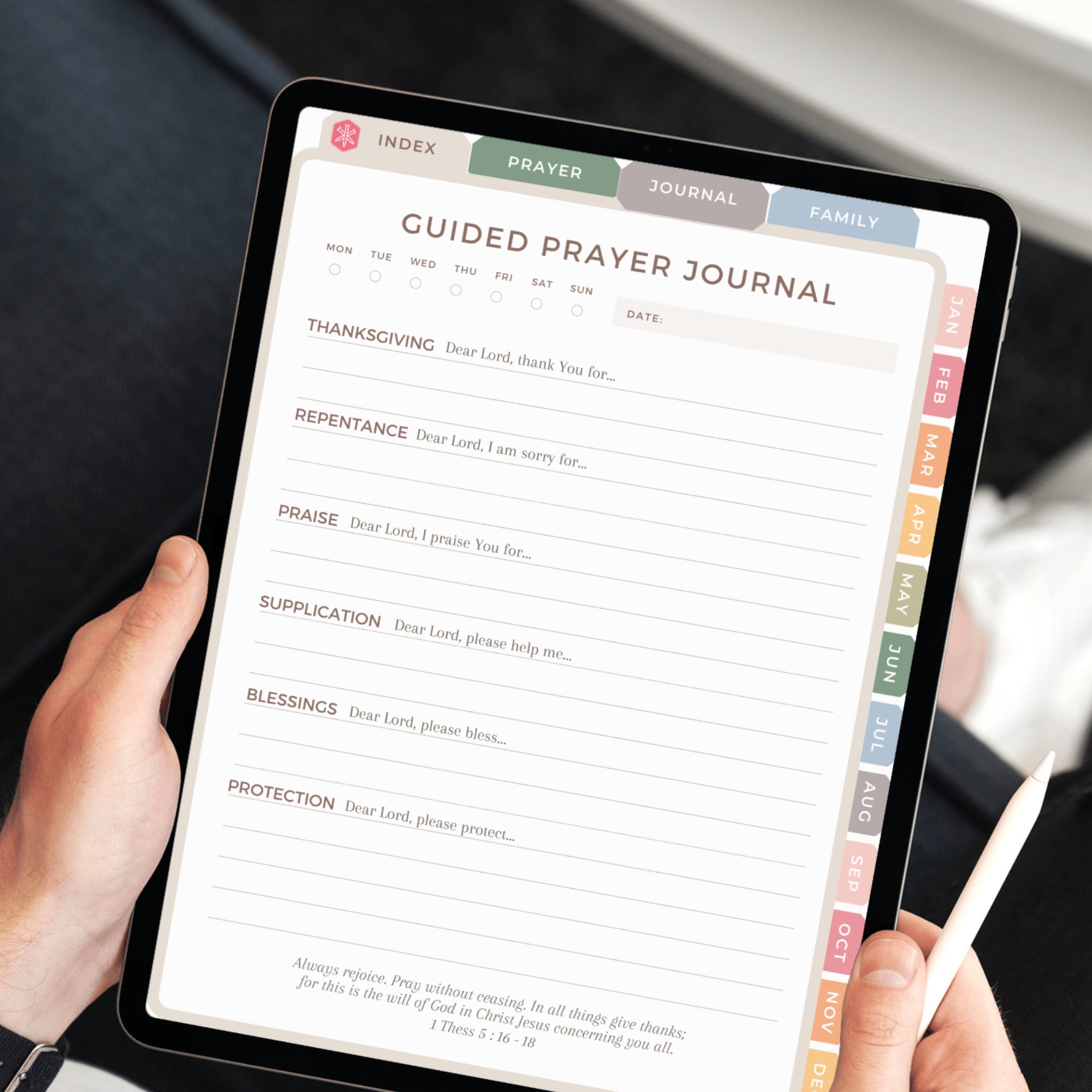 In fact, Holy Mother Church has provided us with a gentle rhythm of prayer throughout the entire liturgical calendar. Each day of the week and each month of the year are designated to certain devotions. Morning prayer, mid-day prayer, evening prayer, litanies, feast days, novenas...the amount of opportunities we have to pray is never-ending. But don't let it overwhelm you. Embrace it and make it work for you at your stage of spiritual development. 
So, how do you get started? Well, it's simple: 
Create a Daily Prayer Plan
You can use a planner, a notebook, or even an app - whatever works best for you. Just make sure it includes all the important elements of your prayer practice, like morning and evening prayer, daily reflections, and intentions.
By having a set plan in place, you'll be able to focus your intentions and give structure to your spiritual practice. And over time, you'll find that your prayer life has become more meaningful and fulfilling. 
If you need help and are looking to deepen your Catholic faith and improve your daily prayer life, we have just the thing for you: The Ultimate Traditional Catholic Planning Journal.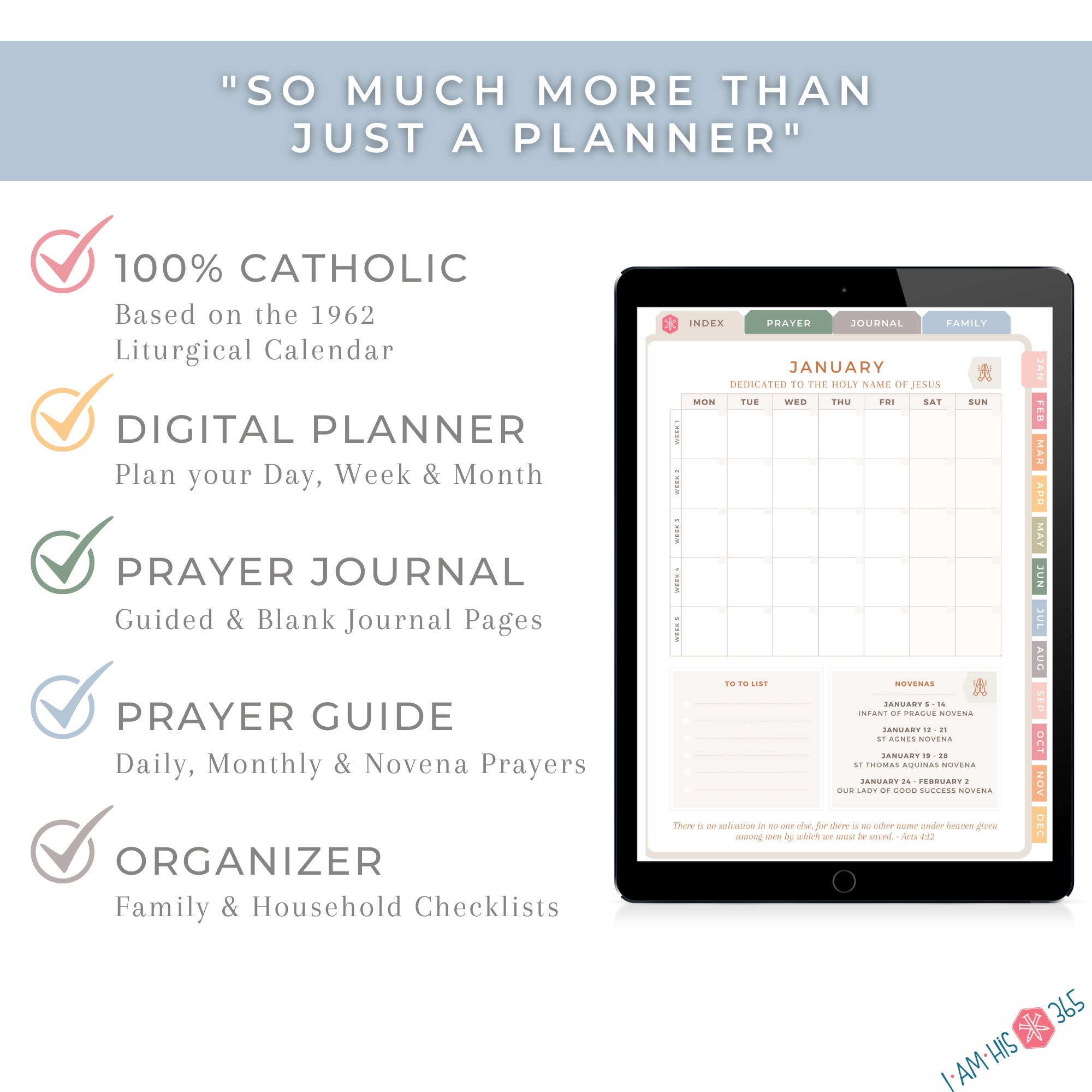 This planner is unlike any other you have seen before. It is based on the 1962 liturgical calendar, guiding you through every day of the year with planning pages and prayers for everything you need for the entire liturgical year. 
With clickable hyperlinks, it's easy to navigate and designed to work in any note-taking app, including Goodnotes, Notability, and Zinnia. It's beautifully designed with a colorful yet soothing color palette. 
What's inside this PDF planning journal, you ask? 
It includes 170+ digital pages of perpetual, undated planning pages, which means you can buy it once and use it every year, over and over again. Here are some of the incredible features you'll enjoy:
Monthly, weekly, and daily planning pages with links to prayers and trackers for every day, month, and season.
Every non-moveable feast day in the 1962 liturgical calendar, organized by month for easy reference.
Monthly prayers according to the Church's dedication for the month.
45 novenas for almost every week of the year, with prayer trackers to help you stay focused.
Daily prayers, including morning, noon, evening, and the Rosary, based on the Church's dedication for the day.
Three types of journal pages, including a guided prayer journal, a lined prayer journal for important intentions, and a gratitude journal for establishing a habit of thankfulness.
A scripture reading guide for every liturgical season, based on the Rule of St. Benedict and taken from the Matins of the Divine Office. This guide also provides links to the Douay Rheims Bible online.
Habit trackers to help you stay on task spiritually, including a weekly habit tracker and an easy-to-follow plan for daily spiritual growth based on the five rules according to St. Padre Pio.
Home and family organizing pages, such as cleaning and chore checklists, meal planning, recipe cards, to-do lists, password trackers, important dates, and more.
Extra blank, lined, and dot-grid pages for additional doodling, note-taking, or anything else you desire.
Online links to valuable Catholic resources, including the Douay Rheims Bible, Summa Theological, Papal Encyclicals, the Penny Catechism, Examination of Conscience, and the daily ordo of the Traditional Latin Mass for every day of the year.
A colorful digital sticker page to enhance your planning journal and make it your own.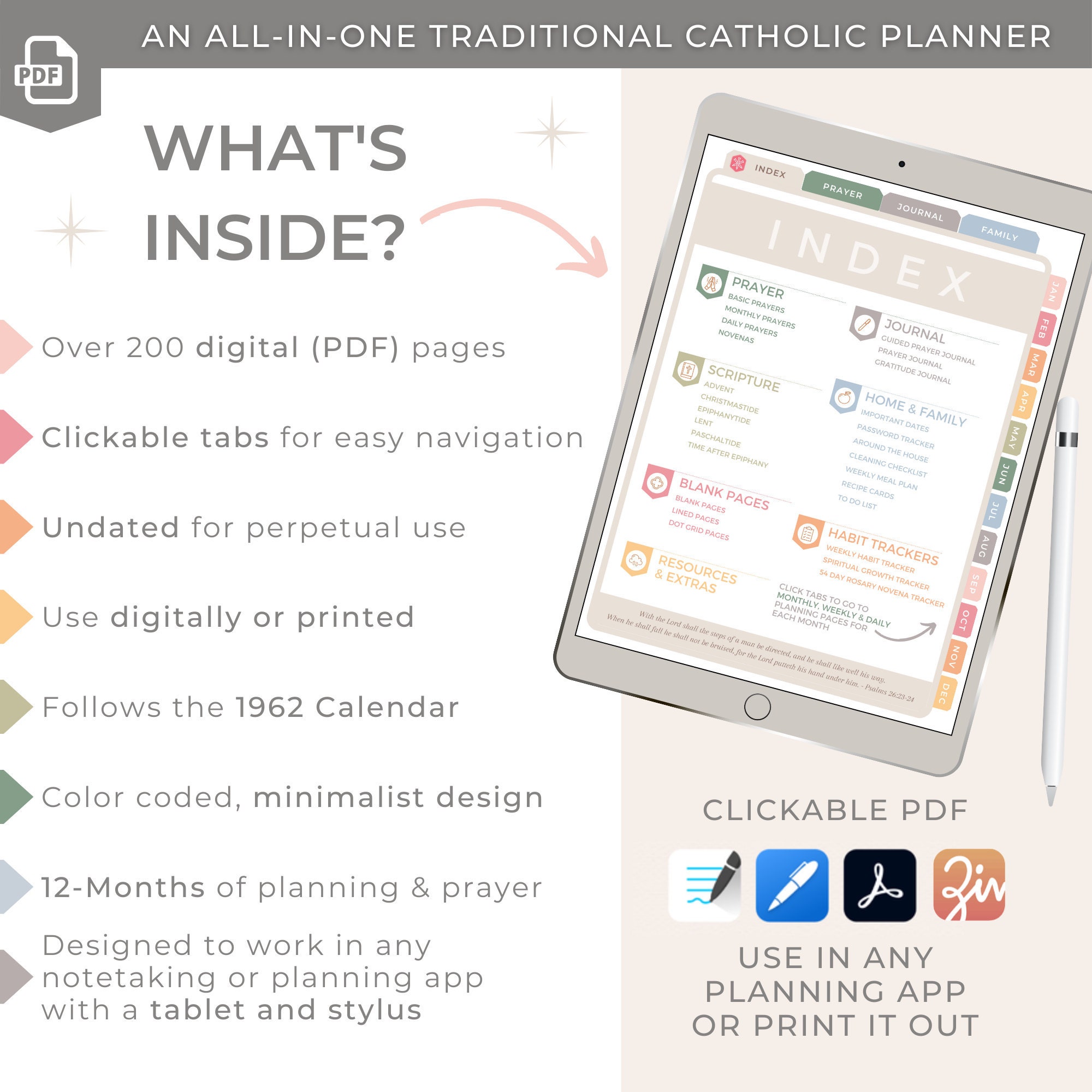 By having an organized daily prayer plan, you can focus on your spiritual goals and grow in holiness. 
You'll be able to stay focused and thoughtful with prayer, planning, and journal pages. Additional resource links to valuable Catholic resources online, make it easy to access information and deepen your faith.
Whether you're a busy parent, a student, or someone who simply wants to deepen their faith, this can help you achieve your spiritual goals. It's designed to keep you close to Our Lord, Our Lady, and the Saints.