Prayer Journaling - when stated like that, feels like it has protestant connotations. And, honestly would be something I would shy away from. 
However, looking back on all my years of prayer as a Catholic, I realize that there are SO many ways of personal prayer I have engaged in throughout my (ahem) 48 years of life - from structured, memorized prayers and novenas to mental prayer, meditations and lectio divina.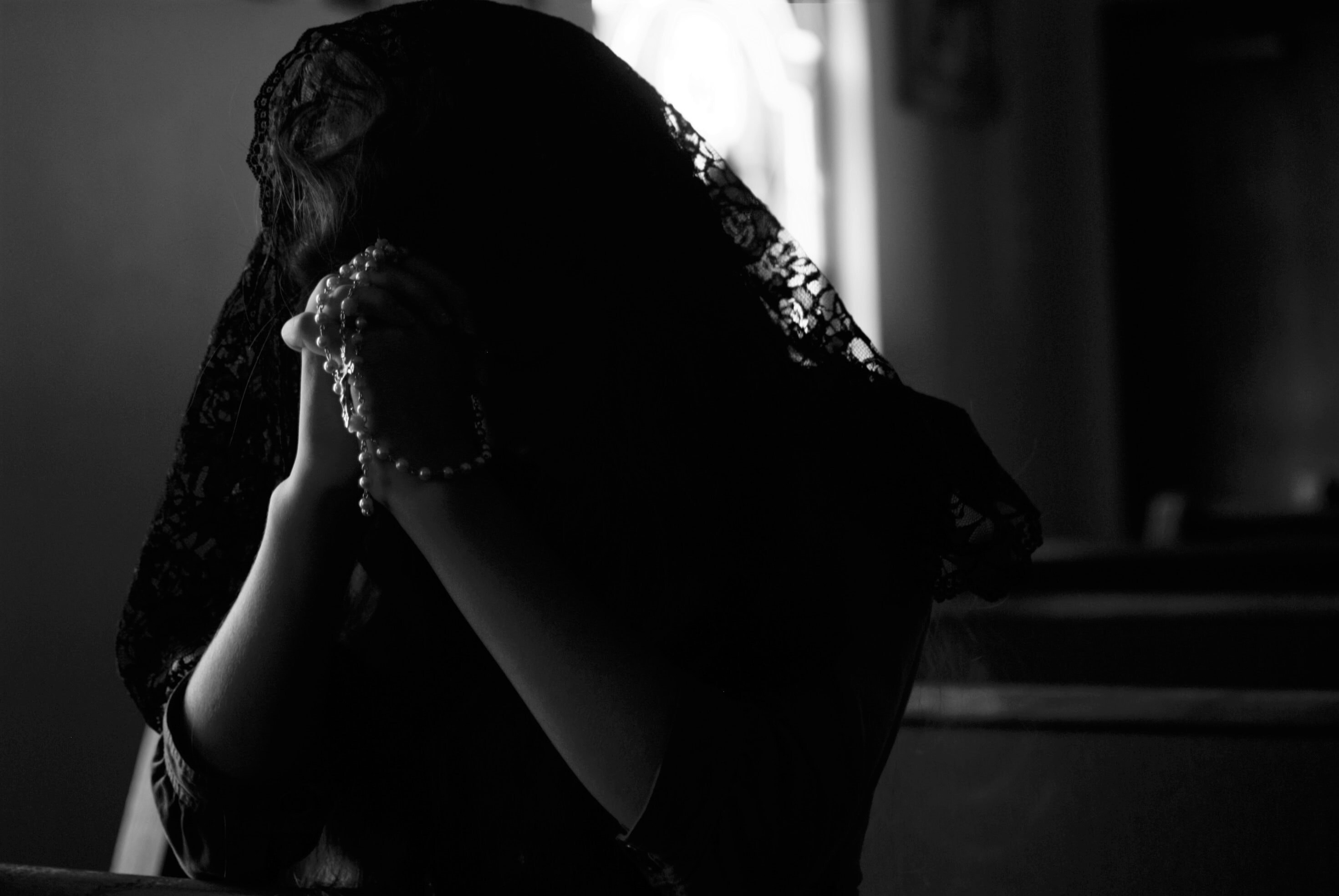 The one way of prayer I have found that helps me focus my mind and heart the most - especially in difficult times - is through writing. I work through my thoughts, converse with the Lord, get insights, graces and end up feeling more at peace when I sit down and take time with Him in this way. I guess you can call that Prayer Journaling. 
Writing, as a form of prayer, has helped me immensely. And if you know me....I am always looking for a way to make things orderly and streamlined. So in addition to my free-wheeling essay type journaling, I wanted to design a short, easy to use prayer format that anyone can use daily.
Here is my formula.:
Catholic element of prayer + Short guided Prompt + Devotion of the Church = Daily Prayer Journaling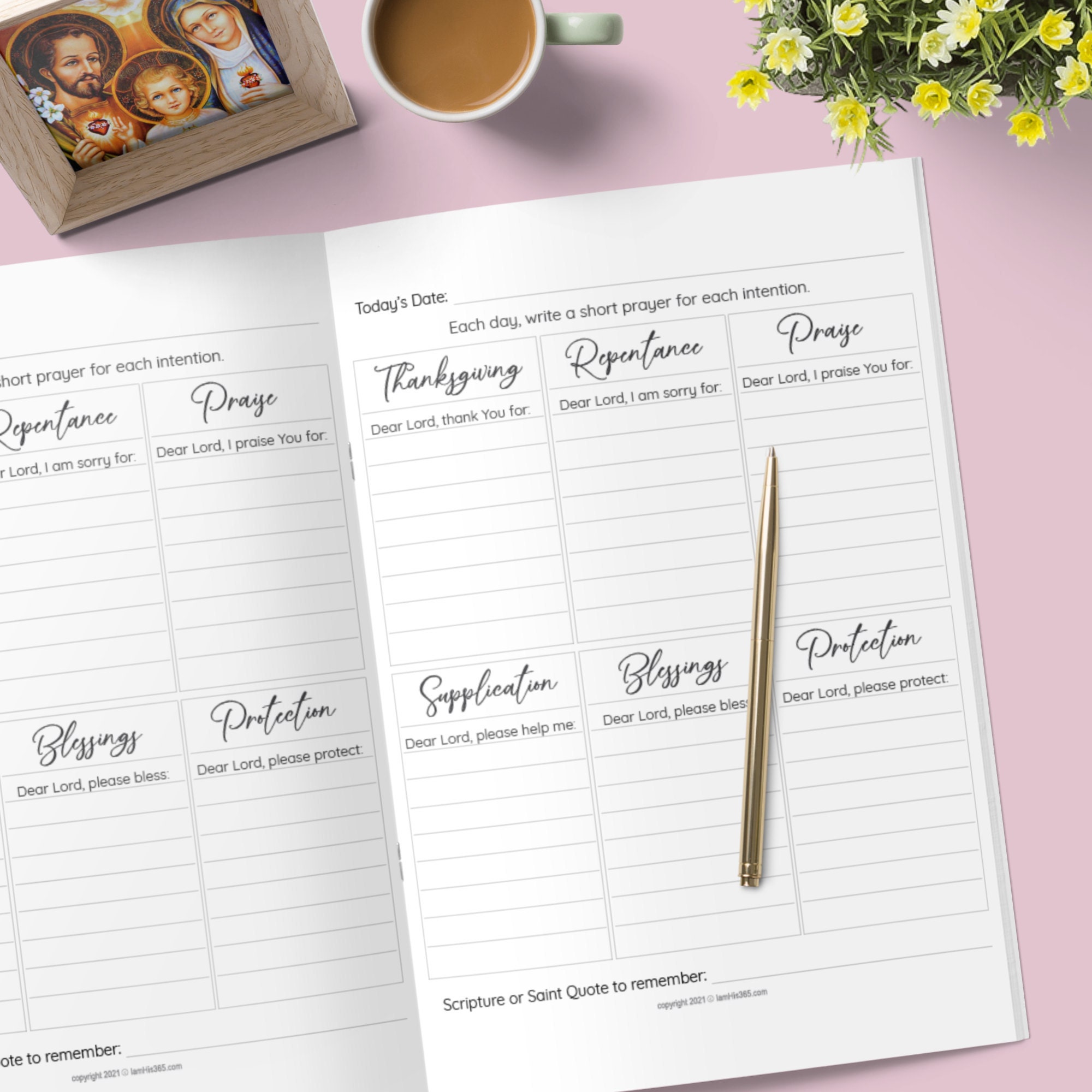 I designed a 3-Month format in a printed journal with areas for short daily guided prayers. This is a great way to record personal daily thoughts in addition to your daily devotions (rosary, novenas etc). It has helped me focus and organize my prayers and thoughts in a quick and easy guided way. 
Without prayer we have neither light nor strength to advance in the way which leads to God." -  St. Alphonsus Maria de Liguori  
Get the full set of four 3-Month Journals to have a FULL year of guided Catholic journaling following the dedications of the Church for each month and day of the week. Open ended yet focused. Keeps you on track with your daily prayers in 6 categories: Thanksgiving, Praise, Blessings, Repentance, Supplication, Protection. 
Get just one or get all 4 in the set here : https://amzn.to/3lxgOhJ
And as always, if you need more guided, focused ways to organize your prayer life, we can help! Sign up for the Ultimate Catholic Bundle - your monthly Catholic companion for focused faith.